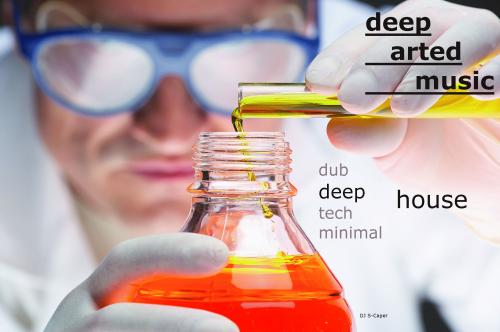 | # | START TIME | ARTIST | TITLE | VERSION | LABEL |
| --- | --- | --- | --- | --- | --- |
This was my first deep house, tech house and minimal house mix in 2016. It´s also one of the first trys in digital djing. But it starts a 5-part long combination of my interpretation of ´deep arted music´.
There´s a lot of old stuff and records from the last years inside. I hope you enjoy...let me know!


1.The Big Dynamite by Vali Florea
2.Da Minimal Funk V 01 by Steve Bug
3.Dust (G.Pal Remix) by Tash vs. Michael & Levan and Stiven Rivic
4.This Time With Kuss by Douglas Greed
5.Newborn (Adir Saraga Remix) [Feat. Sofia Dee] by Jayraa
6.Cisland by Nhar
7.808 the bass queen by Ricardo Villalobos
8.Fish Feeling by KiNK
9.Express by KiNK
10.Soul Paradise by René Bourgeois
11.Fangtango by Matt...