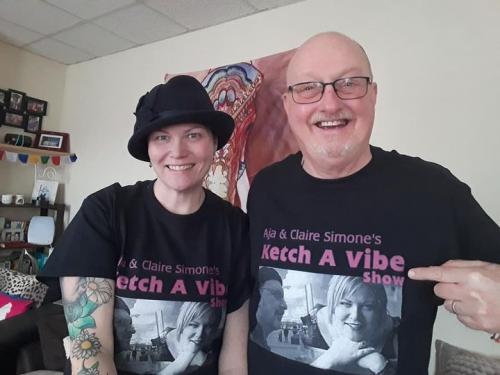 | # | START TIME | ARTIST | TITLE | VERSION | LABEL |
| --- | --- | --- | --- | --- | --- |
Some spiritual,gospel,soulful even funky but always jazzy,yes welcome along to another edition of "Ketch A Vibe" we have new,very new and very old so relax and chill out !

You can now purchase our Ketch a Vibe t-shirts The best bit is that you get to share us with the world so that more people can listen to the amazing music we feature All you need to do is follow this link: https://xrp-radio-merchandise.launchcart.store/...... so please support us so we can keep supporting all the wonderful artist on our shows.

Black Jazz Consortium, & Christina Wheeler - Resonate
STR4TA - Rhythm In Your Mind
John Rocca - Feeel The Music
The Rebirth - This Journey In
The Herbaliser - Something Wicked This way Co...