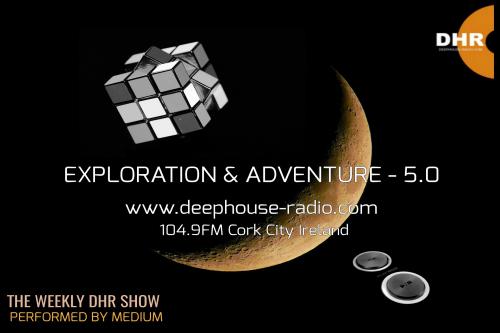 | # | START TIME | ARTIST | TITLE | VERSION | LABEL |
| --- | --- | --- | --- | --- | --- |
Greetings friends!

Please check out episode 5.0 from my DHR show...this mix touches more on a deep, moody and melodic sound...sit back and be taken away



My show now features on DHR at the revised times each week (UK time):

- Tuesday: 4-5am
- Thursday: 10-11pm
- Sunday: 3-4pm

I hope you thoroughly enjoy the show and many thanks in advance to any votes, comments and likes you leave...super happy listening to all you fab people!

X

Full tracklisting:

01. Italo Brutalo - Never Hard (Sara Zinger Remix)
02. Modular Project - Andromeda (Nhar Late Morning Remix)
03. Belmondo Beats - Where Do You Come From
04. Anthony Mea - After Dark
05. Freaky Secret - Radiation
06. Ricky KK - New Dimension
07. Tiefschwarz Fea...